How to choose a cryptocurrency which is wise to invest in
October 6, 2021
Posted by:

admin

Category:

Investment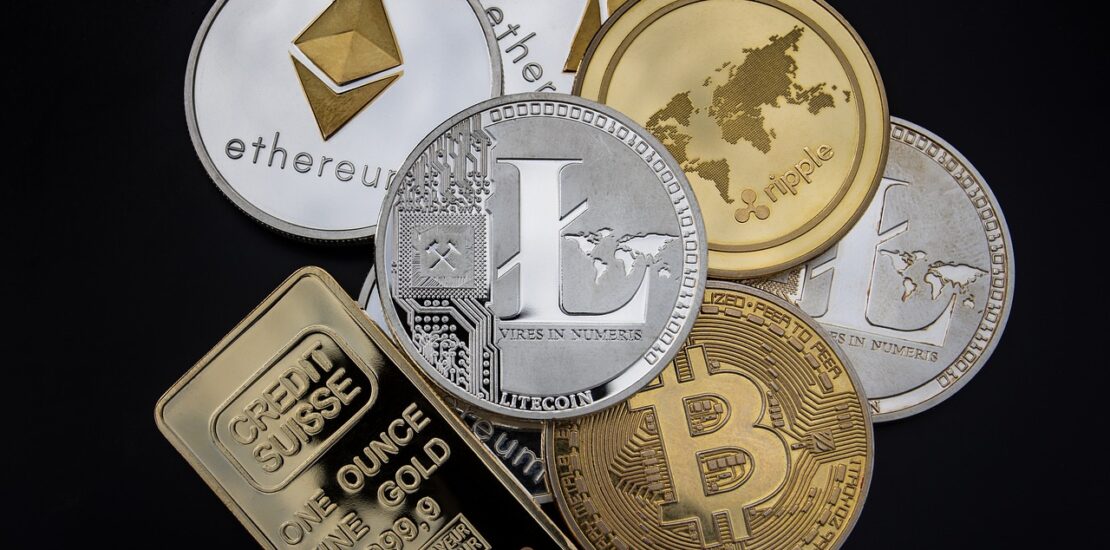 This article is rather focused primarily on relatively long-term investments in cryptocurrency, than on situational speculation.
The possibility of investing in cryptocurrencies will be considered sooner or later as one of the investment options for a person with an average income and the ability to accumulate some savings every month. It is important to make a wise decision about the choice of cryptocurrency for investing based on just basic principles and factors if you are a beginner in the world of cryptocurrencies or a person who is busy with other issues and does not want to go into details.
Here are some recommendations for choosing a cryptocurrency for investing, which will help you find the right option:
Pay attention to the place that the coin takes in the rating by capitalization. Choose leaders of capitalization. The longer a cryptocurrency is at the top, the more supporters it has. In addition, the high level of capitalization helps to contain the volatility of the coin. The world-famous resource CoinMarketCap could be suitable to determine the rating of the cryptocurrency.
Cost. On the one hand, it is the best option to buy cheap cryptocurrencies. So, there is a high probability that the rate will go up. But on the other hand, it makes sense to also have a part of investments in the so-called "digital gold" – bitcoin and other top coins.
How quickly the price of the currency changes. For long-term investments, it is better to choose volatile coins.
Next, search for information about the project itself:
The presence of a valid product and/or active user base in a crypto project indicates the objective value of its digital asset.
The activity of the development team in social networks, the presence of long-term plans.
Availability of a software product in GitHub and activity of its development.
How interesting is cryptocurrency to users? The best way to get this kind of information is to use the social news website – Reddit. You can find out whether the cryptocurrency you are considering for investment has an active community, and how numerous it is by monitoring this network. The larger and more active the "support group", the more likely the demand for this cryptocurrency will grow.
The legality of the cryptocurrency. Let us recall the history of the Ripple project, which suffered serious losses due to the conflict between the representatives of the project and the American Securities and Exchange Commission (SEC) at the end of 2020. The factor is, of course, changeable. No cryptocurrency is immune from problems with government regulators.
Do not forget also to solve your organizational issues before starting the investing:
What jurisdiction are you in, and what problems may you face after purchasing a cryptocurrency?
What taxes will be there, do you need to declare assets, and how to declare them?
What tools will be used to make a purchase and reverse withdrawal (bank, e-wallets, payment systems, or something else)?
Which exchange is preferable?
Where to store cryptocurrency?
The next step is to think about the amount of investment and divide it into several parts. There is a popular belief that it would be wise to invest some amount of money in Bitcoin and Ethereum. Distribute the rest between other cryptocurrencies.
How to make your portfolio so, that it will be as balanced as possible? If you are an inexperienced crypto investor, then turn to experienced ones:
you can look at portfolios of well-known funds. There is a lot of information and news on this topic on the net. You can refer to a service such as Messari. By clicking this link, you will see, for example, the portfolio of coinbase-ventures, which cryptocurrencies were invested in, which point gave which profit/loss per day, week, month, year, and a lot of other interesting information.
you can trust professionals and invest in indexes instead of investing in a variety of cryptocurrencies. The idea is that you do not buy each currency manually, but invest in a token, which contains a portfolio of currencies selected according to some principle. Re-balancing is automatically carried out inside the index, which is very expensive to do with manual control. Indexes are a separate topic, of course, a separate serious strategy. The start point for investing in indexes can be, for example, Tokensets.
Pay attention to the distribution of cryptocurrencies by specific sectors. If you look at many popular exchanges' trading interfaces, you can see that cryptocurrencies are now divided into groups for your convenience, for example, on Huobi: Metaverse, NFT, Storage, ETP, HECO, DeFi, Grayscale, Inno, Layer2, Polkadot. Decide what your strategy will be for these sectors. If you believe in a separate sector – you can build a portfolio of major cryptocurrencies from this sector. If you want to hook on all the main sectors – take one or two main cryptocurrencies from each sector. Conduct your analysis of the selected cryptocurrencies to understand the likelihood of the prospects.
In what proportions to distribute investments between currencies in your portfolio – it's up to you. It is reasonable to set a higher percentage to the least risky projects, in which you are most confident.
Now we come to buying cryptocurrency. You will need to choose the most suitable crypto exchange for you. How to do this is a separate topic that we will not touch upon in this article. But the first thing that will be interested to you in this process is how convenient and profitable it will be for you to deposit and withdraw funds on the exchange.
After purchasing cryptocurrencies for your portfolio, decide what to do with the cryptocurrency during the planned savings period until the profit is taken:
You can leave funds on the exchanges (it is not very correct and, usually, not safe to store non-operating funds on the exchange)
Determine for yourself that these funds will not be operational and transfer them to your cold wallet for the most reliable storage.
Leave funds on the exchanges, but take the opportunity to increase capital, taking advantage of the numerous financial programs of exchanges: staking, farming, landing.
The mix of the above.
It will be useful to observe the dynamics of the growth and fall of your investments and monitor the news for making further decisions. There are many portfolio trackers available for that.
In a Conclusion:
Investing in cryptocurrencies is an interesting and profitable business, but not easy either.
The key to an effective investment is careful preparation.
Invest in cryptocurrency only those funds that you can afford to lose.
No matter how reliable the cryptocurrency is, you still cannot trust it 100% of the investment. It is better to distribute the money among several instruments, so you can reduce the risks of losses.
Remember that cryptocurrencies are a very risky type of investment, the price can change at any time, it all depends on many factors and news.